The Simple Spectrum Supplement story is simple.
Our supplement is designed to provide the nutritional needs of the developing nervous system, by addressing potential dietary deficits. Nutritional deficits can often occur in children with autism due to sensory issues and picky eating habits. Our goal is to change the supplement world for the better and change the standards! One thing that was very important to us was third-party testing and unfortunately in the supplement world this is not the norm but it definitely should be! This means an independent organization has reviewed the product and has independently determined that the final product complies with specific standards for safety and quality. Basically saying what is in your product is actually in your product. We want people to start looking more closely at nutrition and nutrient deficits. We are passionate about helping families and have also successfully got insurance to fund for our product in multiple cases and look forward to seeing that number rise. One of the founders was very involved in getting insurance to pay for applied behavior analysis well before SB946 passed and is using those same techniques for funding! Though a behavior analyst and founder of an ABA company, she doesn't endorse this product as a BCBA, she does so as a passionate mother and an advocate to the autism world.
One of us is a behavior analyst, another a biomedical doctor, but most importantly, we are people who care about our kids overall nutrition and wellness. Owning an ABA company and working with MAPS doctors, Heather saw the benefits of high-end supplement firsthand. Simple Spectrum is similar to a nutraceutical a doctor might prescribe, but at a much more affordable price, without the long drives and even longer waits. In the past, this supplement was sold to clinicians/ DAN doctors and MAPS doctors but now we are trying to go straight to families to make it more affordable to them.
Our mission was to create the kind of nutraceutical supplement we wanted to see available, based on the latest scientific research and free from the extraneous additives packed into so many similar products on the market. As a parent of one child with sensory processing disorders and another with ketotic hypoglycemia, responsible for implementing food programs her self Heather knows how hard it can be to get kids to eat the right foods and that includes her own. Simple Spectrum was designed with our kids with sensory needs in mind and is an unflavored dissolvable powder without gluten, casein, added sugar, soy, binding agents, artificial colors, preservatives, GMOs and dairy. The highest quality vitamins, minerals, and other nutrients in the most bioavailable forms - It really is quite simple.
Hear From Our Co-Founder, Heather!
Hear From Our Co-Founder, Heather!
Studies show that the developing brains of children have specific nutritional needs, which is why we designed Simple Spectrum.
We know that it's difficult to encourage healthy food choices in kids, so we decided to fill in the vitamin and mineral gaps to give you peace of mind; you can rest assured your child is getting the important nutrition for brain health, even if they forget to eat their veggies today.
Simple Spectrum is designed to help your child grow and play in their healthiest way. We want to help kids be the best version of themselves.
We also want the best for your family and know that some children are sensitive to additives, so we made our formula extra gentle and to exacting quality standards. Simple Spectrum uses high quality ingredients and does not contain any gluten, soy, casein, artificial dyes, flavors, sweeteners or other additives.
Simple Spectrum supports mitochondrial health and energy production for blood health.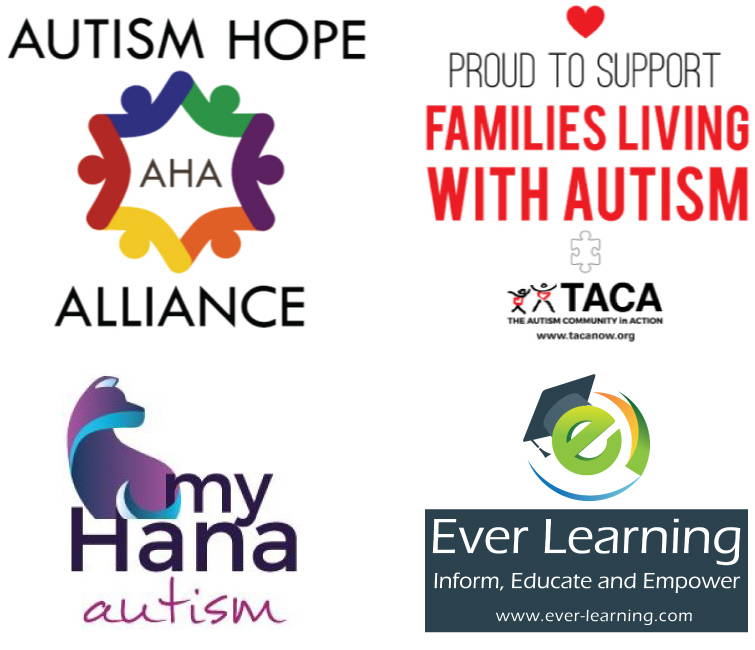 Adequate dietary intake of nutrients needed for neurological development and function

Compounds in their bioavailable forms

Safe for diets limiting gastrointestinal irritation

Supports enhanced neurological function in children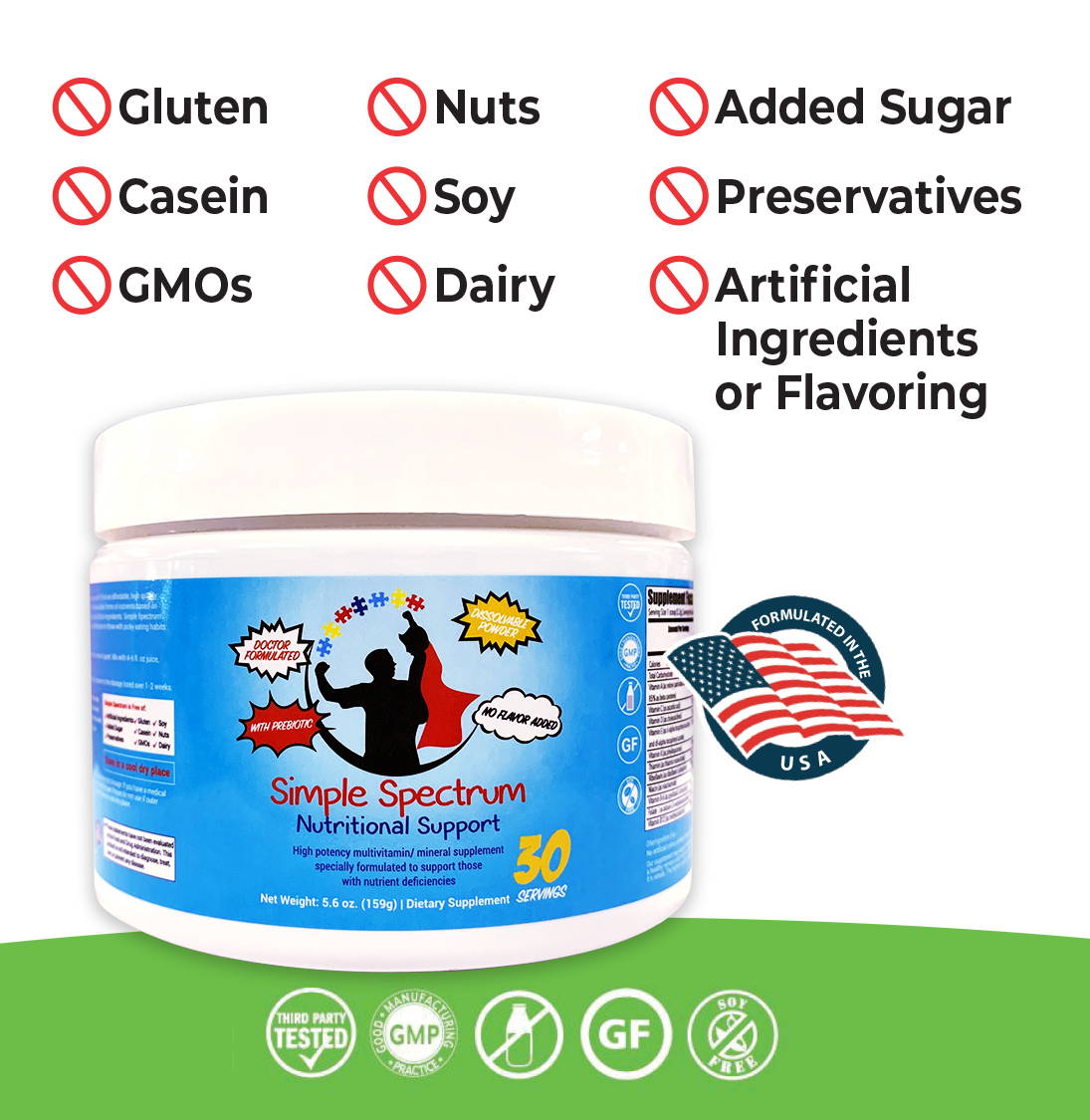 The brain and nervous system are constantly developing in children, so we made sure Simple Spectrum contains the top research-backed nutrients to support the healthy growth of brain cells. Most children's multivitamins do not have the exclusive mind support ingredients we have selectively chosen for our formula, such as:
Acetyl-l-carnitine: Drives healthy fats to high-need brain cells.
Choline: Boosts brain chemicals that form thoughts and memories.
Coenzyme Q10: Supports an antioxidant that amps up brain energy production and promotes calm behavior.
Inositol: Supports mood via serotonin, our happy brain hormone.
MSM: Helps the body clear waste products and aid its natural inflammation support systems.
MTHF: Promotes healthy DNA and nervous system development.
NAC: Boosts antioxidant levels to keep nervous system running smoothly.
Larch Arabinogalactan:  (Prebiotic) Supports healthy gut bacteria.
Bioperine: Aides absorption.
HydroCurc: (Turmeric/Curcumin) Supports proper inflammatory response.
These statements haven't been evaluated by the FDA. This product is not intended to diagnose, treat, cure, or prevent any disease.
Subscribe to the
Simple Digest
We'll send you tips and resources as well as sales and promotions!